Back2Bikes is a not-for-profit, providing affordable transport for low income earners, those in need, assisting local schools and other charities. We accept donations of bikes and parts, and volunteers will bring the bikes back to life with suitable new and secondhand parts. We sell the bikes to the public, and the money is used for buying parts and funding our charitable activities. We are run by volunteers, and are supported by Port Phillip Council. infrastructure. Port Phillip's Department of Sustainable Transport is a strong supporter of Back2Bikes.
"Amazing place with the best environment and a social mission, all a reality thanks to volunteers! Support their growing women's group!"
Evening Volunteer Sessions
From January 2023 Back2Bikes will be opening for volunteering in the evenings on Monday and Wednesdays.
(We will still close for bike sales and servicing at 4pm.)
Volunteers will be refurbishing bikes for people in need. The finished bikes will be given to asylum seekers and others in the community who otherwise could not afford a bike.
We are keen for new people to come and get involved. This would be a great time to attend for volunteers who might not be able to give their time during a weekday. (Saturdays can sometimes be a little hectic as we have lots of customers for bike sales and servicing.)
Go to our
Volunteering
page now if you wish to help others while you improve your mechanical skills.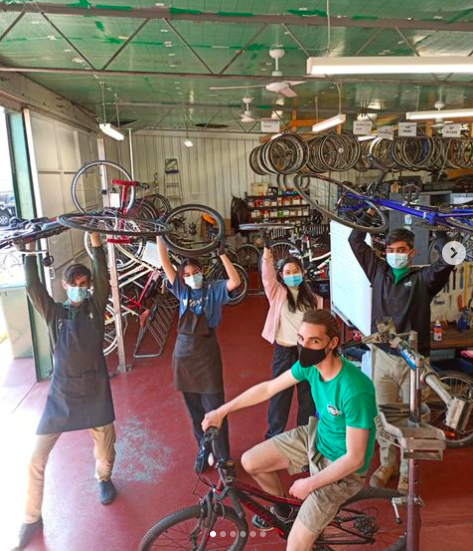 OPENING HOURS
10am to 4pm every day
Closed on Sundays
Closed on Public holidays